Congratulations to Jingyi Xue on having her research paper published in the reputed journal Colloids and Surfaces B: Biointerfaces
. The article entitled "
Chemically modified phytoglycogen: physicochemical characterizations and applications to encapsulate curcumin
" aims to chemically modify native phytoglycogen nanoparticles with hydrophobic groups and to characterize their physicochemical properties, as well as to evaluate the application feasibility of modified PG (mPG) nanoparticles as a carrier for hydrophobic bioactive compounds. Please read the article here.
Graphical Abstract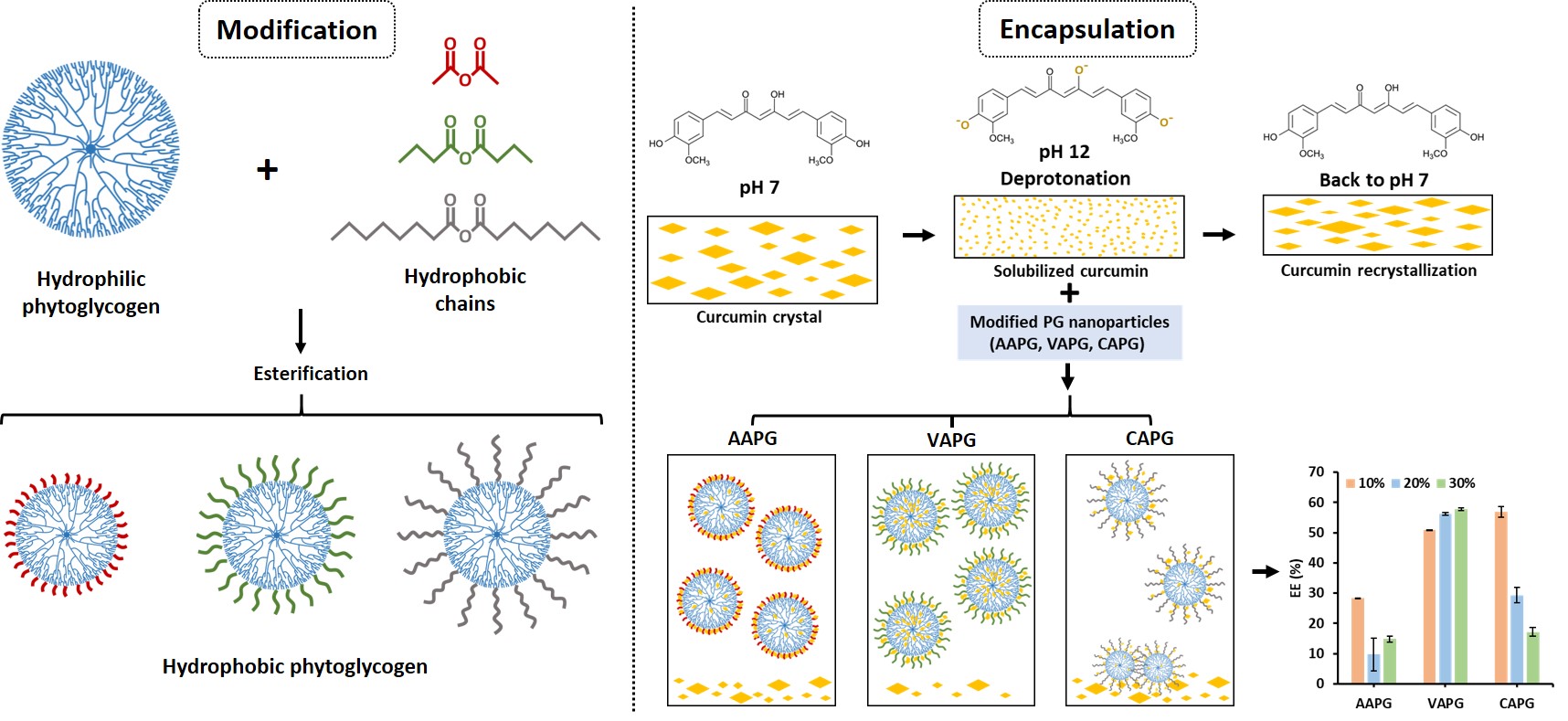 Highlights
PG was modified with different hydrophobic chains without altering its spherical morphology.
Obtained mPGs were spherically shaped and monodispersed with size around 60-80 nm.
pH-driven method was more efficient to encapsulate hydrophobic bioactive compounds.
Curcumin-loaded mPGs exhibited stronger antioxidant activity compared with free curcumin.
---