USDA-funded Research on Wastewater Treatment for Agricultural Irrigation
Dr. Yangchao Luo (Program Director) has received a funding award USDA to conduct his innovative project entitled "Engineering Biopolymer Beads for Simultaneous Removal of Chemical and Biological Pollutants in Wastewater for Agricultural Irrigation".
In this project, Dr. Luo and his team (Co-PD: Dr. Jie He in Department of Chemistry) will apply fundamental chemistry and engineering principles to develop innovative, highly efficient, and multifunctional engineered filtration devices using functional biopolymer hydrogel beads to simultaneously remove the chemical and biological pollutants in wastewater for agricultural irrigation. This is a new research area that Dr. Luo has been exploring with his expertise in nanotechnology to ensure food safety, and this award will further strengthen his research program.
Schematic illustration

Fundamental mechanism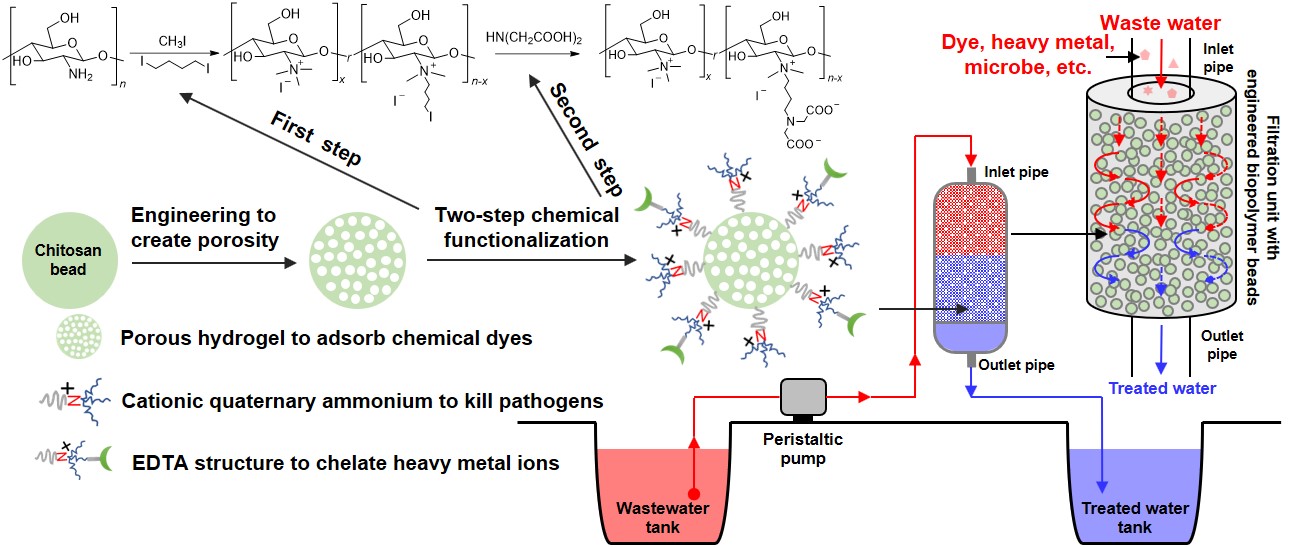 ---